Flying Fairy Doll / Lovable Fairy Toy
Rs. 799.00
Rs. 2,299.00
SAVE 65%
Flying Fairy toy-charged, it is the motion sensor-Flying fairy the new favorite's of the first fairy girls who can really fly! You can fly using only your hands, starts flying when you turn on the Switch.
The Perfect Fairy.It should only be flown indoors and over the charging area. Flight time and quality may be affected  before the charging process is fully completed, in case you use it. Select rooms that are as large as possible when playing and do not have items that will cause children to hang out. Charging time: about 30 minutes.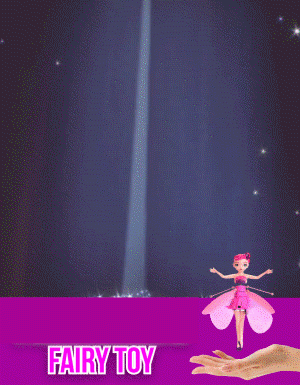 Limited Quantity - Will Sell Out Fast!